Staff Members
Meghan Quinn
Executive Director
meghan@protectourwaterjh.org
Read Bio
Meghan Quinn
Executive Director
Meghan is an accomplished entrepreneur and avid conservationist. With a solid background in finance and accounting, Meghan launched her own software business in New York City at 23 years old. She sold it three years later, enabling her to travel the world.

After four years of globe-trotting, Meghan returned to Jackson Hole because of its beautiful parks and her passion for conservation. Meghan launched Sage Consulting, a comprehensive fundraising and event management services company. She has created innovative fundraising strategies and has managed large, multi-day, and multi-faceted events. She has worked with The Wildlife Conservation Society and the National Parks Conservation Association.

Meghan is a graduate of Leadership Jackson Hole, a Wyoming Volunteer Firefighter, and an ultramarathon runner. She is featured in the book, "The Finding Forty Project", a photographic and narrative journey to 40 domestic and international destinations, examining what it means to be 40 years old to a diverse set of women.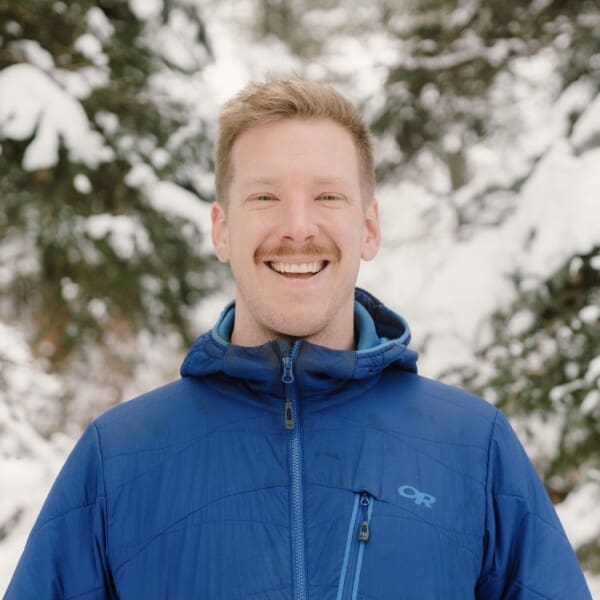 Matt Bambach
Water Resources Program Manager
matt@protectourwaterjh.org
Read Bio
Matt Bambach
Water Resources Program Manager
Matt brings a robust background in outreach and research to the POWJH team. A lifelong reverence for the natural world led to a BA in Environmental Geography from Colgate University. Throughout this time, he had the opportunity to engage outside of the classroom on several levels; from leading classroom lessons on watershed ecology to conducting field research on the relationship between changing land use and childhood malnutrition in rural Uganda.

Having always wanted to live in bigger mountains, he then moved west to pursue powder turns and focus his professional interests on freshwater. After a summer internship collecting stoneflies along Montana's Flathead River and winter spent teaching at Teton Village, he had the opportunity to return to school to study limnology. Matt earned his MS in Water Resources Science from the University of Minnesota-Duluth by examining the unique phytoplankton (specifically toxic cyanobacteria) communities of lakes, and their relationship to anthropogenic and natural watershed characteristics, across the state's varied bioregions.

In the time since, his work has focused on regenerative agriculture, citizen science, and community engagement. He is a member of the Idaho Master Naturalists and helped implement a volunteer water quality monitoring program for Lake Pend Oreille Waterkeeper in Sandpoint, Idaho. After returning to the Tetons, he helped manage a biodynamic farm in Victor, Idaho, and completed the Conservation Leadership Institute from JH Conservation Alliance.

He believes our community has a responsibility to effectively steward the headwaters of one of our continent's most important rivers. When he isn't working to better understand, restore and protect our greatest resource, he loves to forage, garden, cook, and spend time on the water, in the forest, or among the high peaks. Finally, he is humbled to serve all who call this region home as an advocate for clean water.
Wendy Hagedorn
Communications & Marketing Director
wendy@protectourwaterjh.org
Read Bio
Wendy Hagedorn
Communications & Marketing Director
Wendy has a strong history in design, education, and community engagement. She has two degrees in Apparel and Textile Design; a Bachelor of Science from the University of Wisconsin–Madison and an Associate in Applied Science from the Fashion Institute of Technology–SUNY. Her design career began in New York City and includes international apparel design, costume/wardrobe design for movie and Broadway theater productions, and metal-smithing as a jewelry design assistant.

Approached with the opportunity to teach design as an interim faculty member at UW–Madison, Wendy enthusiastically returned to her alma mater. After completing her contract, a desire to travel and connect with nature led her west to the mountains and then to Hawai'i where she pursued the passion to be an entrepreneur and launched her artisan jewelry company. Committed to arts and education in the community, Wendy also served on the Board of Trustees for a nonprofit art association and was part-owner of an artist cooperative.

She returned to the mountains near Jackson Hole when she married and has since turned her talents toward her love for the wilderness and helping to protect the unique resource of the headwaters of the Greater Yellowstone Ecosystem.